WING TZUN

- THE INTELLIGENT WAY
SELF-DEFENSE
Use your opponent's power and not yours!
WING TZUN

IS AN APPROX. 300 YEAR OLD ASIAN ART THAT IS USED FOR SELF-DEFENSE.
This fascinating type of martial art was developed by a woman in the Shaolin monastery, so it requires neither acrobatics nor excessive strength, which makes this particular type of self-defense far different from other disciplines and accessible to everyone.
The focus of WingTzun lessons is on gaining the ability to defend oneself, as well as maintaining and improving physical and mental health. WingTzun increases physical and mental flexibility and promotes the ability to perceive. The smooth and fluid movements are very simple and yet very effective. In WingTzun you learn to use the power of your opponent by yielding and how to use this power strategically and tactically against him.
WingTzun specializes in self-defense and is not a competitive sport. That is why there are no sporting confrontations like competitions in WingTzun, but rather the ability to defend oneself is sought and trained together in an atmosphere of partnership. The most important thing is not a collection of techniques and combinations, but an overall concept based on principles that can be used in all situations in life.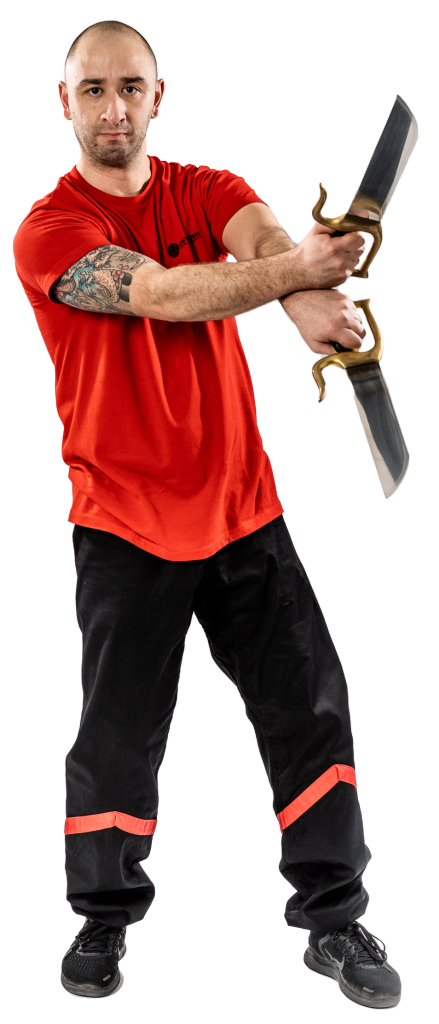 Experience the unique KWT-SYSTEM at first hand and decide for it!