For your physical and mental health!
In KWT-SYSTEM'S regular group lessons, training takes place on different days. By default, regular group lessons are the type of lesson that is used the most by participants. It doesn't matter whether you are a beginner or advanced, as the lessons are divided into the respective levels. In a pleasant atmosphere with like-minded people, the focus is not only on self-defense skills, but also on physical and mental health.
"Wing Tzun is pure self-defense and personal development!"
Find out more about regular lessons here!
The special thing about WingTzun self-defense is that WingTzun was developed around 300 years ago by a woman called Ng Mui in China.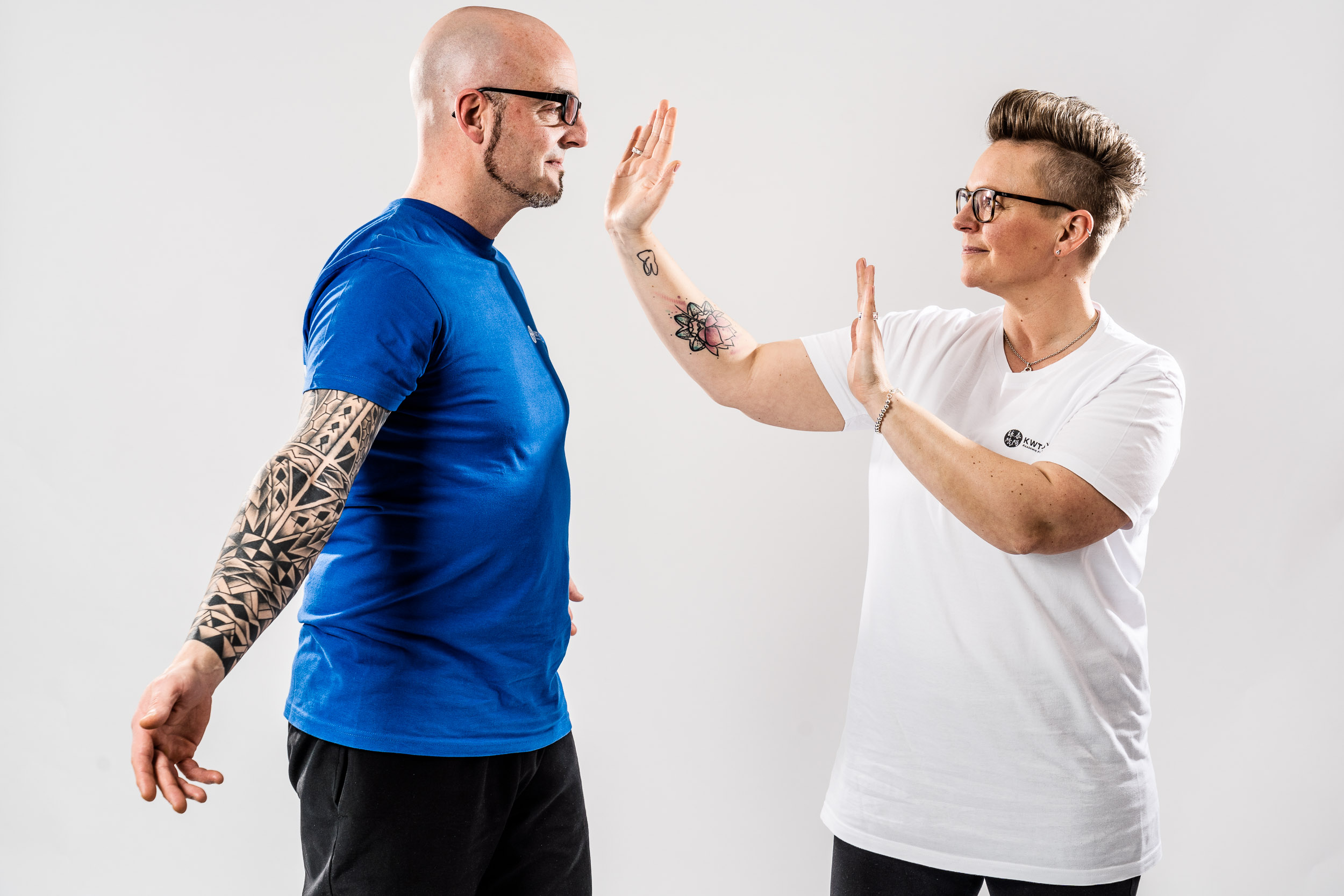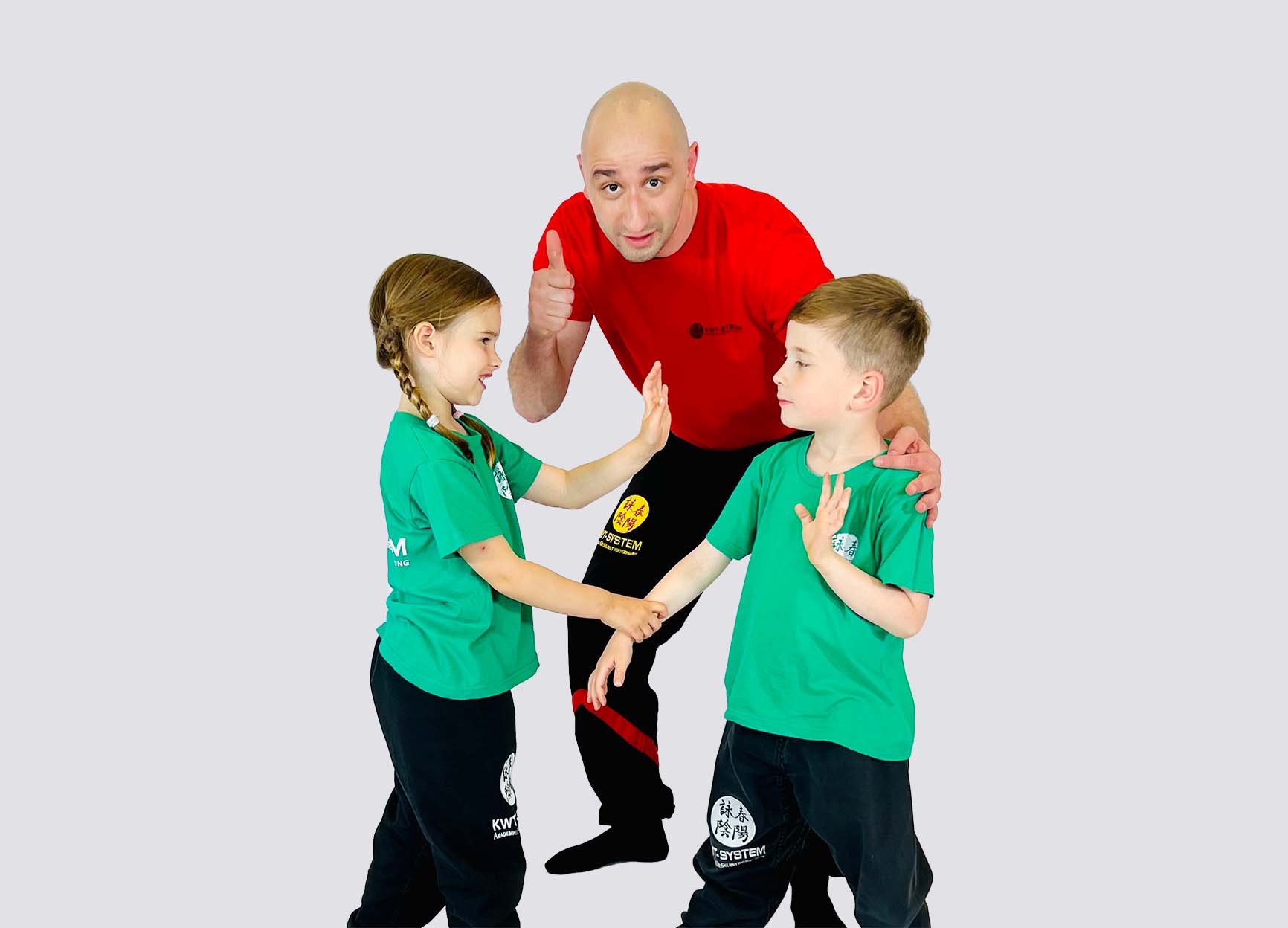 Kids-WingTzun is a teaching system specially developed for children for self-defense and personality training.
In lessons for adults, whether men or women of all ages, WingTzun self-defense offers you the ideal balance to everyday life, whether at work or at home.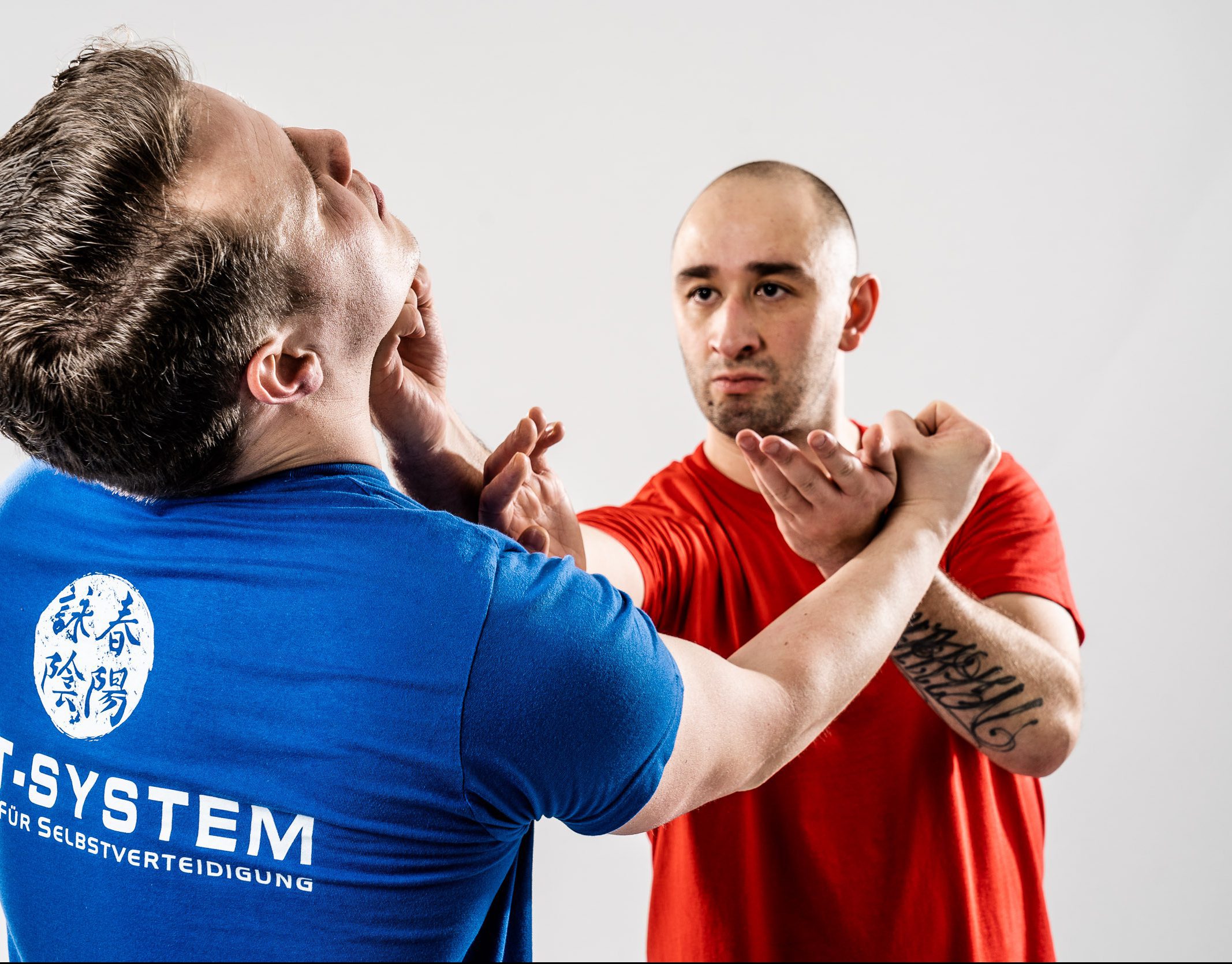 Experience the unique KWT-SYSTEM at first hand and decide for it!