Wing Tzun

self-defense is more than just martial arts...
…it is a philosophy that you can use in all situations in life!
In lessons for adults, whether men or women of all ages,
Wing Tzun self-defense

offers you the ideal balance to everyday life, whether at work or at home.
Anyone who is prepared to engage with their body can learn WingTzun. In WingTzun self-defense, it doesn't matter how old or young you are, whether you have previous experience, are handicapped or have never done any sport, because WingTzun self-defense builds on the existing human potential. Since WingTzun was developed about 300 years ago by a woman in the Shaolin monastery, muscle strength and acrobatics play no role. You will learn how to use the power of your opponent and how to use this power strategically and tactically against your attacker through simple, yet very intelligent techniques. In a structured and clear teaching program you will get to know the subtleties of WingTzun. Practical examples are used to teach you the concept in a stress-free and relaxed atmosphere with like-minded people.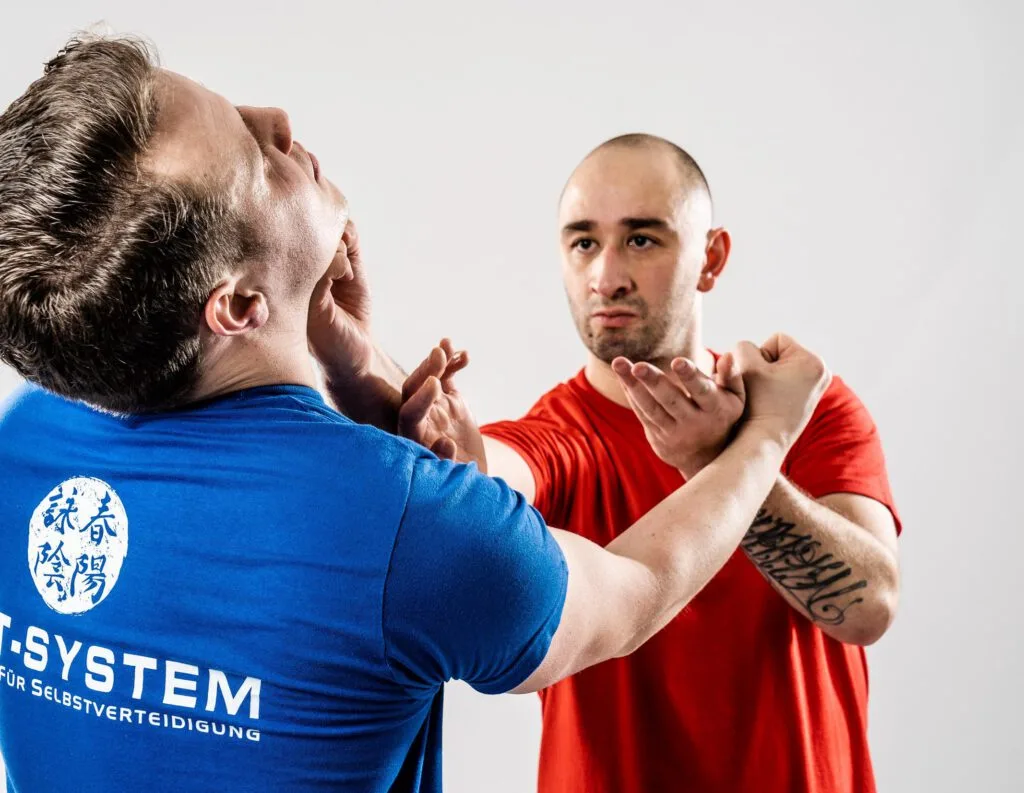 The KWT-SYSTEM® not only gives you the security to protect yourself in an emergency, but you also have many more benefits.
Experience the unique KWT-SYSTEM at first hand and decide for it!